Family Eye Care Centers
Our board-certified eye doctors provide the highest quality of care performing everything from routine eye exams to diagnosing, treating, and managing eye diseases.
Find an Eye Doctor Near You
About Family Eye Care Centers
The eye doctors at Family Eye Care Centers believe in looking at the complete picture when it comes to your eye health, so we take the time to get to know you, your eye care history, and your vision needs.
Our doctors are dedicated to treating both your vision and your eye health. That includes making sure that you see clearly and addressing your eyes' long-term health.
We are happy to provide services for your entire family, including infants. Give us a call and get your annual eye exam scheduled today!
---
---
Meet the exceptional optometrists at our Family Eye Care Centers locations. Learn more about their expertise and commitment to your family's vision health.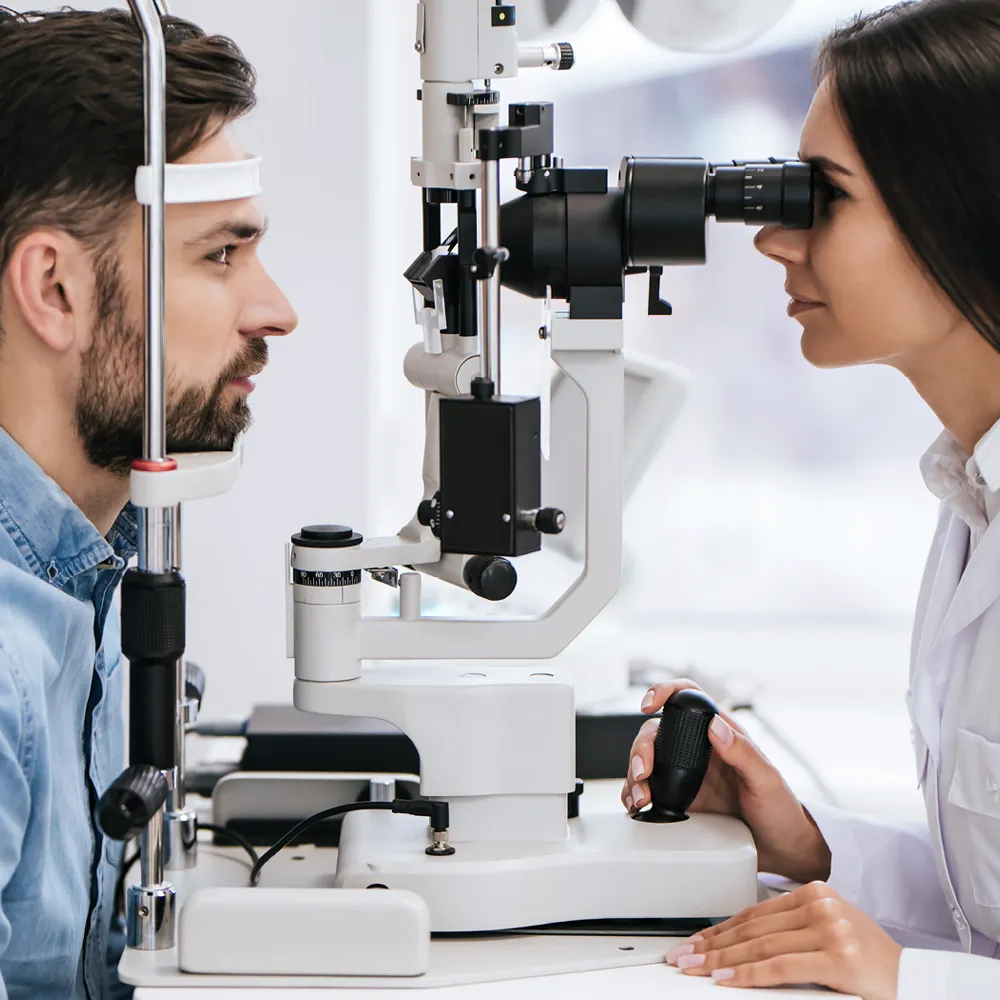 ---
Find an Eye Doctor Near You
At Family Eye Care Centers we believe in using the latest technologies to aid us in doing everything comprehensively—right down to your basic eye exam.